Our pilot project from the workshop #artchemics with the working title "Outcome".
The mural named Foxes is a cooperation between three artists.
The author creating under the name Notes (IG@notes.bastarts) is the core creator of the proposal. Ivo Notes Notesovič was born in a small city Svit, located under the Tatra mountains. He inclined to drawing since childhood, which later resulted to studies of woodcarving at ZSUŠ highschool in Kezmarok. In the year 2000 he found passion in graffiti, which higly influenced his art. After graduation graffiti became his job. Since than he created many artworks mainly in the surrounding of Poprad city. Currently is Notes situated in Praha city and still active with his art. He´s also gathering skills in apllying his concepts in new techniques such as tattoo art. Simultaneously he´s working on projects, graphic proposals and paintings with different techniques.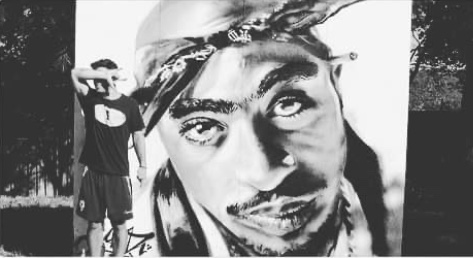 Another artist, which has participated on this project is an author who works under pseudonym Allex, born in Kežmarok. All EX ever since his early years he inclined to the arts. In 2007 came his biggest breakthrough, namely graffiti subculture. Thanks to his grafitti artwork he visited many states throughout the entire continent, where he left the traces of his unique style in form of many of his works. In 2015 he participated on making a movie about grafitti subculture in Barcelona. At the moment the artist is perfecting his skills in many other disciplines of art. Moreover he is working on the creation of many progressive projects, which we will be able to see on the walls of our cities soon.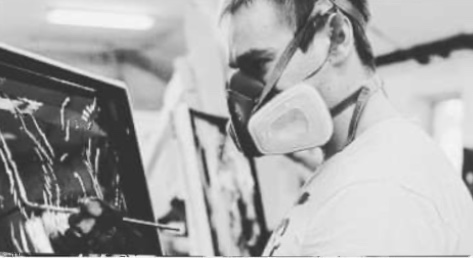 The last of artist trio, which has participated on the project is Fero Radačovský. František Radačovský was born in Poprad, where he graduated both degrees on artist elementary school in fine arts. Later, in 2011 he graduated engineering degree on the faculty STU in Bratislava. He first encountered graffiti art in 1997 and during his career in graffiti subculture he created tens of art pieces.At the moment, the author lives and produces in Bratislava, where he got practical experiences in different architectonic and fine arts ateliers, and he has done many exhibitions in different parts of Slovakia, and abroad. At the moment he focuses on architecture, painting, graphics and many other kinds of fine arts.
Special thanks to the sponzor
FALAtrade, Orva Color, Pension & Restaurant Meridiana Bojnice • Slovakia-Prievidza
Source: